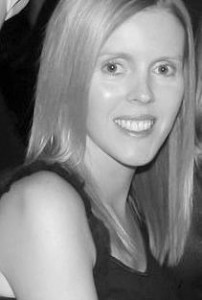 Louise Hall is an Irish writer who lives in Malahide, Co. Dublin.
She has written three novels, For One Last Time, Beyond the Big House and Pilgrim.
Her first work of non-fiction, Medjugorje: What it means to Me, was published by The Columba Press in 2012 and has been very widely received. She has written a second book, Medjugorje and Me,  also published by Columba in 2014.  This book is a collection of testimonies and short stories from people all around the world, about their experiences of Medjugorje, and includes Louise's own experiences from her visits.  Medjugorje and Me was also published in Italian by Edizioni Piemme in May 2016.
We are currently looking at selling the rights to a US publisher for this truly inspiring book.
Aside from publishing her non-fiction books on Medjugorje, Louise has written for The Sunday Independent, The Irish Independent, Woman's Way, The Medjugorje Herald, The Malahide Gazette and The Irish News. She has also appeared on RTE – both on radio and television and has contributed to RTE Radio 1's "The God Slot" program doing book reviews, theatre reviews, interviews and more.
Louise has been shortlisted for the Colm Toibin International Short Story Competition 2016, the Jonathan Swift Creative Writing Awards 2014 and longlisted for the RTE Guide/Penguin Short Story Awards in 2014 and 2015. In November 2015, Louise was runner-up for the New Talent Award at the Love Stories Awards which were held in London. In December 2016, The Irish Times Newspaper published her short story, 'Frankie's List' as part of their 12 stories of Christmas. You can find out more by visiting her website 
www.louisehall.ie