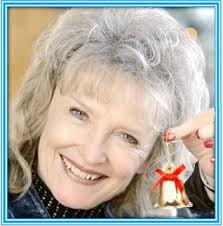 Here's some wonderful news that I've been meaning to share (properly). If you follow me on FaceBook, then you've already seen this, but again, wanted to give a proper mention….
Earlier this month I was contacted by Karolyn Grimes the beloved actress who played Zuzu in Frank Capra's "It's A Wonderful Life". I had reached out to her when Carmel Harrington's book Every Time A Bell Rings was published. I asked Karolyn if she would like to read it and sent her a copy.
Well she got back to me and SHE LOVED IT!
Karolyn agreed to give it both a written as well as video endorsement. Thank you Karolyn (Zuzu) for your very kind words!  This means so much to both me and Carmel.
Every Time A Bell Rings, Karolyn Grimes endorsement